Events
The Business & IP Centre at Exeter and Barnstaple Libraries host a range of events and workshops to suit start-ups, entrepreneurs or businesses looking to learn new skills or research their industry.
Due to Covid-19, many of our events are currently hosted online, via Zoom.
Webinars run weekly on a variety of subjects and are a great way to get an overview of a new topic, or a refresher which can help you to look at your business plan in a new light. Whether you're just starting out or an established business looking to grow, our webinars are useful, inspiring and informative.
One-to-ones are useful for enquiring about how you can access business information and support, to discuss a problem or question you have in a specific area of your business, or to find out more about Intellectual Property. Find out more information on our 1-to-1s page.
Bedroom to Business – 7
October 20, 2021 @ 1:30 pm

-

2:30 pm
Week 7- The power of Facebook groups; Nine questions; Selling the idea; Intellectual Property
About this week's event
Social media is an incredibly powerful tool to reach your target customers, but you need to go about this in a strategic way. We will teach you the "nine questions" and how to approach every opportunity for business in the right way. If growing your business is going to take more investment than you have, did you know you can sell the idea first before you build the product? If you didn't yet know this was an optoin, join in and we will teach you how to go about it. Protect yourself and your business by protecting your intellectual property. We will discuss the main points of Intellectual Property so that you're able to apply this in your business.
About Bedroom to Business
Creators, are you ready to take your business to the next level?
Covid has been tough and it has pushed many people to find alternative sources of income. You're not just another solopreneur, you're a creative-pioneer who has started something remarkable despite the challenges of a global pandemic. You've discovered something you love to do, and it has the potential to grow and support you financially.
But what is your next epic move? How can you take your passion from bedroom to business?
Join our 13-week course "Bedroom to Business", designed to help Creators make sense of the entrepreneurial journey ahead. Step by step, week by week, we'll take you on a journey of entrepreneurial learning. At the end of the 13-weeks, you'll have all the tools you need to establish your business for success.
Complete the registration form on our website to be automatically registered for all 13 webinars in the "Bedroom to Business" course: https://bipc.librariesunlimited.org.uk/bedroom-to-business/
You are welcome to join this course at any point during the 13 weeks. Recordings of earlier sessions will be available on BIPC Devon's website. Participants who attend 10 of the 13 sessions will receive a certificate of completion.
About James
The Small Business Sales Expert and Founder of the Small Business Sales Academy, James White, will be your facilitator and guide on this journey. He is a keynote speaker, author, trainer and mentor for ambitious small business owners.
Simply put, there is a right way and a wrong way to approach business and selling. Through the building and growing of his own small businesses, James' has adapted 20 years of his own business mistakes and successes and developed a practical method that small business owners can use to achieve a consistent, secure and stable income in their own business.
James is also a speaker and he delivers bespoke sales content at business events or as part of his training programs and Academy. James has reached thousands of people, delivering his insights and unique methodology via his YouTube Channel @jameswhitesales.
Booking/Joining information
This is a Zoom webinar – details will be sent to you 24 hours before the session via email.
The session will be recorded for BIPC Devon's archive. You are free to leave your cameras on or turn them off as you prefer. There will be a chance to ask questions during the session, which you can do via video/audio or by using the Zoom chat function.
If there is anything we can do to help you access this session more easily, please do get in touch at bipc@librariesunlimited.org.uk.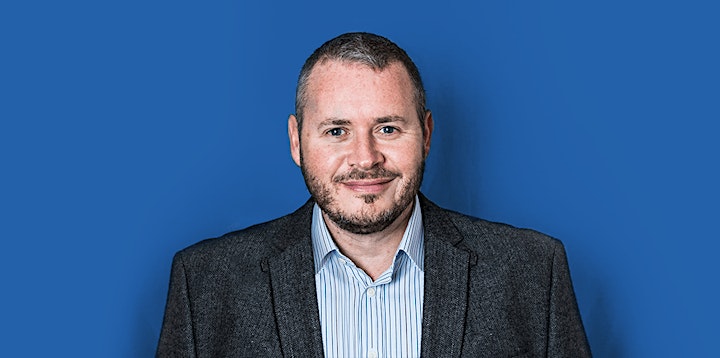 Booking Details
Use the booking link below to book your place at this event.
Related Events