Ready to take your business idea to the next level?
Business & IP Centre is excited to present a completely free 13 week course that will take you on an entrepreneurial journey from "Bedroom to Business".
Covid has been tough and it has pushed many people to find alternative sources of income. If you have started, or are thinking about starting, a new business venture then this is the course for you!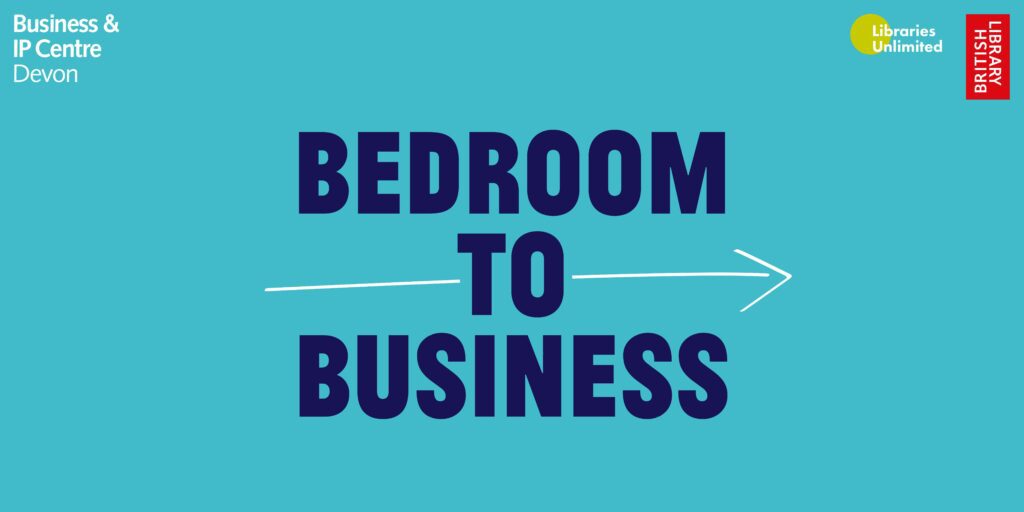 You've discovered something you love to do, and it has the potential to grow and support you financially.
But what is your next epic move?
How can you take your passion from bedroom to business?
Join our free 13-week course "Bedroom to Business", designed to help you make sense of the entrepreneurial journey ahead.
Step by step, week by week, we'll take you on a journey of entrepreneurial learning. At the end of the course you'll have all the tools you need to establish your business for success.
Starts Wednesday 8th September
James White, your facilitator and guide on this journey, is a keynote speaker, author, trainer and mentor for ambitious small business owners.
James will host a core webinar via Zoom at 1:30pm each Wednesday afternoon. This will be complemented by another 4 or 5 supplementary webinars each week, led by other small business experts. Each webinar will last one hour.
Alternatively you'll be able to watch all sessions on catch-up via our website in your own time. The course will be made available via the Resources section of this website.  
The course will be divided into four phases:
Start up
Reviewing your ideas and starting to take action
Planning your business
Getting started with your business plan
Complete the registration form on this page to be automatically registered for all "Bedroom to Business" course sessions. You will receive further information from us, including links to the Zoom webinars, via email.
Alternatively, you can cherry pick individual sessions that are of particular interest. In this case browse the Events Calendar. When you find a session that you'd like to attend, click the "Book Your Place" link and go through to EventBrite to register your place.
Can't attend at the designated time slot? Don't worry, keep an eye on the Resources section of our website where videos of the webinars will be made available.
Visit the Events Calendar to see all Bedroom to Business webinars.