one to one
free
expert advice
If you need some more specific guidance on an aspect of your business, or want to chat through your idea to understand your next step, you can book a 1-to-1 session with one of our Business Experts. 
Experienced and here to help; the local experts give their time to help you with your Devon-based business. 
Meet the Experts here to help you...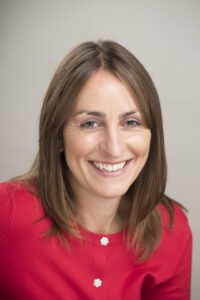 Alison is a Chartered Marketer and a no-fluff marketing consultant. Her approach is straightforward, plain-speaking and honest. In 2010 she
Read More »
how to register for a FREE one-to-one
STEP 1
Check out the list of expert 1-to-1 sessions available on our Eventbrite page.
All sessions are currently taking place remotely via Zoom or telephone call. 
Use 'Select a date' to pick a time that suits you. If none of the times work for you, please get in touch and we'll be happy to work with our Experts to find a suitable alternative. 
STEP 2
Register for your 'ticket' to the FREE event.
You will be asked to provide some basic contact details. Once you have registered via Eventbrite, we will email you to request further information about you and your business idea.
When you've replied to this email, we'll be able to confirm your booking, and our expert will contact you with details of how to access the meeting.
STEP 3
This meeting will be delivered remotely.
If you have any additional requirements which will help you to access a
1-to-1 session, please let us know and we'll do our best to help.
All 1-to-1 sessions are free to access.
Please note that due to demand, only Devon-based businesses are eligible to book 1-to-1s and there is a limit of one booking per business, per expert.
If you would like to book additional follow-up appointments with an Expert, you are able to go ahead and arrange this on their own terms (this may include payment at the Expert's usual rate).
Introduction to the Business & IP Centre
A virtual one-to-one meeting to help you discover information and support for your business through Devon Libraries and Torbay Libraries.
In this individual meeting, learn about the services and resources available to support your small business or start-up, through Business & IP Centre Devon.
Whether you're wanting an overview of what we can offer, or would like to look in more detail at some of our resources, we'll do what we can to help! We can help with start-up guides and factsheets, market research, company information, emerging markets information, finding funding, British Standards, keeping up-to-date and so much more.
IP Information Appointment
A virtual one-to-one meeting to help you better understand how you can protect and use the IP in your business.
Intellectual Property (IP) consists of four main areas: copyright, trademarks, patents and registered designs. Knowing and understanding your IP rights can help you to ensure that you are safeguarding your creativity effectively, and reduce the chances of problems further down the line.
In this session, our BIPC Devon staff will help you identify the IP in your business, and consider options for protecting it. We can give you an overview of the IP system in the UK, information on how to apply for the different rights, and help with basic searches.
Please note: We are NOT able to provide legal advice. We can, however, provide information and signposting, to help you better understand how you can protect and use the IP in your business.
Thank you for a very focused and interesting session, it was most useful.

The internet is brilliant, but overwhelming if you don't know where to look, so to discover that the information I need can be found in a few specific sites was invaluable.