Events
The Business & IP Centre at Exeter and Barnstaple Libraries host a range of events and workshops to suit start-ups, entrepreneurs or businesses looking to learn new skills or research their industry.
Due to Covid-19, many of our events are currently hosted online, via Zoom.
Webinars run weekly on a variety of subjects and are a great way to get an overview of a new topic, or a refresher which can help you to look at your business plan in a new light. Whether you're just starting out or an established business looking to grow, our webinars are useful, inspiring and informative.
One-to-ones are useful for enquiring about how you can access business information and support, to discuss a problem or question you have in a specific area of your business, or to find out more about Intellectual Property. Find out more information on our 1-to-1s page.
Expert 1-to-1: Mindset, Confidence and Public Speaking with Gabi Glover
May 13, 2021 @ 4:00 pm

-

June 30, 2021 @ 5:00 pm
A virtual 1-to-1meeting to discuss with Gabi how you can change your mindset and build your confidence to help yourself and your business
Book a 1 hour 1-to-1 meeting with Gabi for advice on building your confidence and adjusting your mindset to help you cope with challenges, bounce back from setbacks and thrive in your work.
To choose a timeslot, book a ticket for this event. You will then be sent a short pre-session questionnaire, followed by a link to agree a time with Gabi which suits you.
Expert Bio:
Public Speaking Trainer. Confidence Coach. Growth and Development Consultant
Gabi Glover has been helping business owners, start-ups, SMEs and freelancers grow their business and develop their professional skills for over a decade now. This is largely by teaching public speaking delivery skills and how to feel more confident when speaking in front of others by providing the skills, tools and resources needed to achieve better and more efficient results, using less time and energy than before.
She is a certified Master Coach Practitioner and Performance Consultant, holding a BA Hons International Business and numerous Trainer certifications (including Train the Trainer). Her mission is to make you feel more comfortable through sharing practical tips and simple structures to increase engagement levels and reduce self-doubt and nerves. These skills can then assist you with leading and influencing in more powerful ways.
Once shy and awkward, Gabi can empathise with the challenges people face in relation to speaking. Her own experiences are why she now dedicates her professional career helping others to do the same. Her track record demonstrates her success in this area in building confidence, strengthening mindset and problem solving using practical, creative and innovative methods. This can involve anything from personalised coaching and training, the use of accelerated learning techniques and her own models, together with neuro-logical re- patterning.
Known for her energy and solutions, Gabi has a way of making information simple to absorb yet easy to recall while producing noticeable improvement in the area you want. The sessions are interactive and useful in a variety of work and business situations such as meetings, presentations, one-to-one or when networking.
Drawing on her years of experience from a high-end automobile manufacturing (Bentley and VW Group) to a major digital tech giant (IBM) with a commercial retailer (Estee Lauder) and the education sector (public and private) and finance (AFEX) she has the skill set to help you grow your business.
Beyond her professional life, Gabi has a long-standing interest in the energetic (metaphysical and unseen-by the naked eye) as well as the alternative and holistic field. She enjoys teaching relaxation techniques and facilitates emotional intelligence workshops, master-classes and seminars.
Booking information:
Please note: BIPC Devon are only able to offer Expert 1-to-1 appointments to Devon-based businesses. Once you have made your booking, we will contact you for further information about you and your business idea. When you've replied to this email, we'll be able to confirm your booking, and our expert will contact you with details of how to access the meeting.
This meeting will be delivered remotely. If you have any additional requirements, please let us know and we'll do our best to help.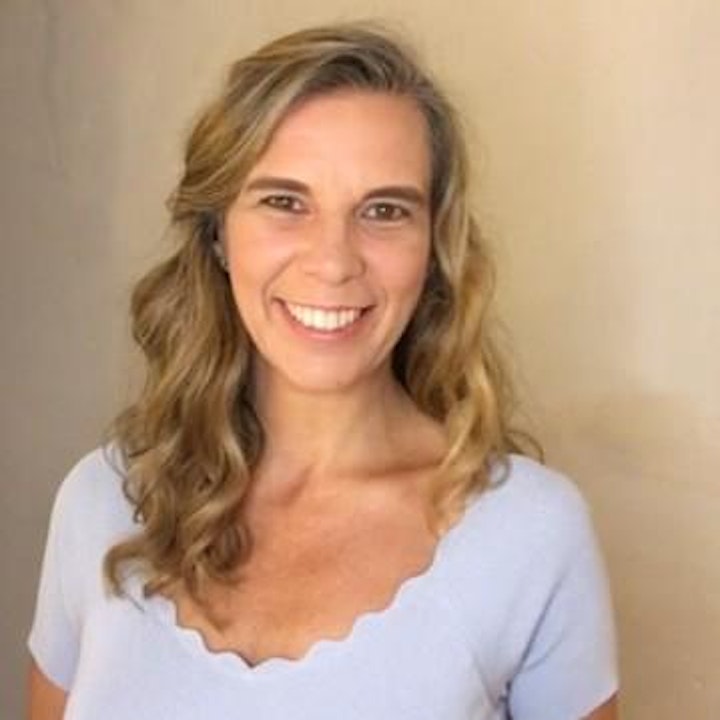 Booking Details
Use the booking link below to book your place at this event.